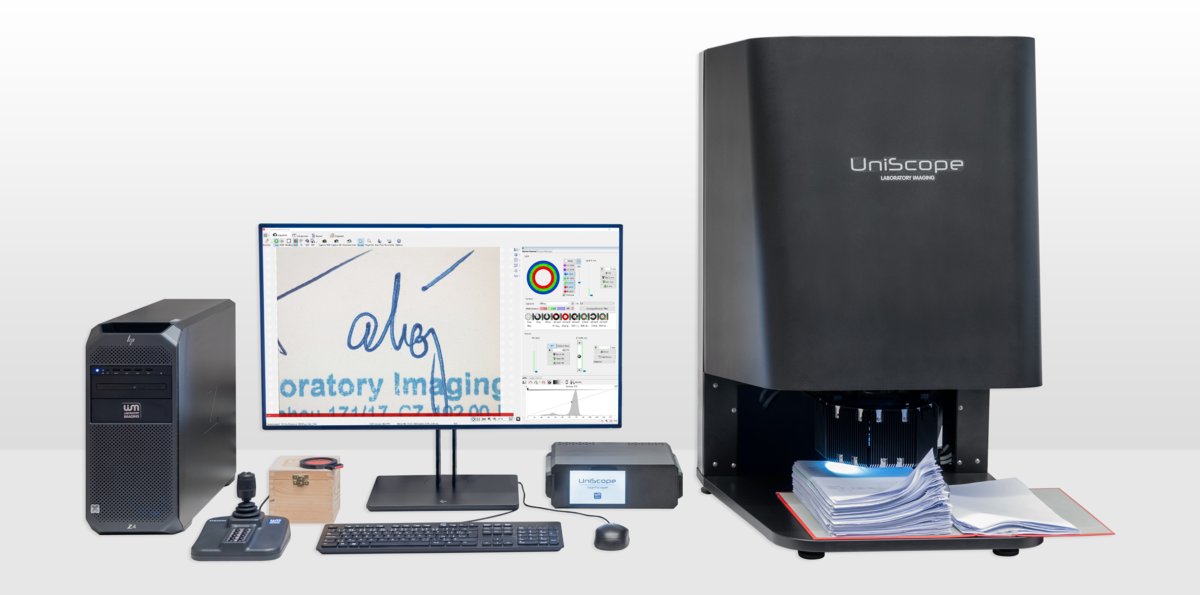 UniScope is a versatile system suitable for forensic examination of:
Handwriting

RGB imaging, imaging with oblique illumination, imaging with IR illumination.

Fingerprints

Direct imaging of fingerprints on object surfaces, treated with fluorescent powders and dyes or lifted with foils.

Documents

RGB Imaging, UV fluorescence.

Large objects

It is possible to capture e.g.: documents in binders, large cans with fingerprints and others.

Toolmarks

3D imaging of toolmarks.
Camera
Sensor Type
20 MP CMOS
Sensor Diagonal
35 mm
Pixel Size
6.4 μm
Minimal Resolution
900 PPI
FOV: 143 x 107 mm
Maximal Resolution
3800 PPI
FOV: 34 x 25 mm
Illumination
Light source
8 segment multispectral LED ringlight
Wavelengths
365, 410, 456, 505, 523, 623, 850 nm + white
Accessories
Separate motorized camera and illumination Z drives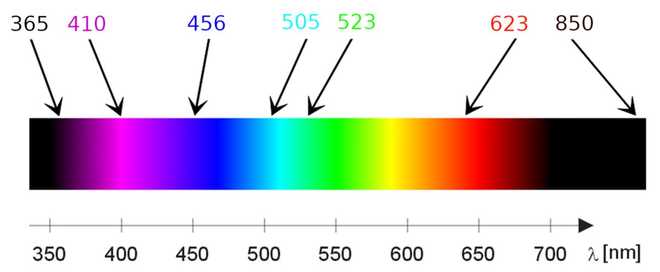 Multi-spectral and multi-directional illumination with RGB and 3D capturing modes.

High-performance LED lighting allows for short exposure times and fast camera live image.

Two independent Z drives for quick focusing and illumination adjustment.

Joystick with buttons for quick access to often used functions.

Straightforward software interface for routine work, image documentation, and comparison

Wide range of image processing/enhancement tools and comparison modes.

Optimized image management, easy swapping of images within comparison, a dedicated file format for exporting/sharing of entire comparisons.

Integrated image browser with larger thumbnails than in Windows Explorer.